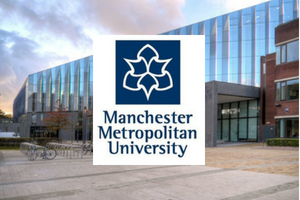 Does my University Need an AED?
Having an Automatic External Defibrillator Machine is essential in any heavily populated area, such as schools, colleges and universities to protect both students and teachers. Sudden cardiac arrests can happen to anyone at any age, and the chances of survival are greatly increased when a defibrillator is used alongside CPR. Recently the Manchester Metropolitan University got in touch with Defib Machines to see how we could help them with their AEDs.
Do I need one?
Chris Thornley, the Health and Safety Specialist at MMU contacted us after keeping up to date with the existing AEDs around the campus was becoming somewhat of an issue, especially in terms of maintenance and official checks. The machines had been bought to protect students, staff members and visitors to the university but were now falling by the wayside.
"When looking to add more AED's to the site it became clear to the University that it needed a fully managed package. After realising this, the University contacted Defib Machines to find out what could be done."
It was proposed that Defib Machines provide a full review of all AED's currently on site. A report was provided with the recommended next steps, this was accepted and saw a number of AED's receive full service cover, whilst some devices required to be changed for new AED's along with the new devices requested.
Once the order was placed, all AED's were brought back up to speed, replaced or installed within a matter of days. Training was also provided to first aiders and other staff members who wanted to learn how to save a life in the case of a cardiac arrest.
Defib Machines supply AED packages to higher education institutes throughout the UK.
Contact Us for Funding
With recent budget cuts Defib Machines understand that it can be difficult to fund some resources, which is why we offer AED rental packages that start from just £1 a day that comes with regular maintenance, health checks, signage and packaging and full installation and training. In the meantime, you can check how to maintain your defibrillator here.
If you would like any more information on our rental packages, or if your university would like to know more about AED installation on site, then feel free to get in touch with our dedicated team today. The experts are here to answer any questions or queries you have, so call us on 0800 0852 733 or contact us online for a call back at your request.