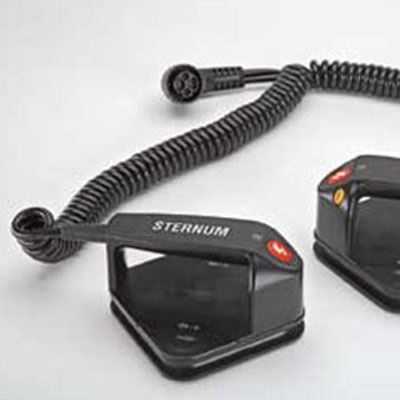 The sad truth behind Derek Martin's cardiac arrest
On Thursday night's episode of EastEnders, Charlie Slater (played by Derek Martin) saw his time on Albert Square brought to an abrupt end following a cardiac arrest. After first appearing on the show 15 years ago, it was a dramatic end to the character, but also was a timely message of the real risks of cardiac arrest in the UK.
In the episode we saw Charlie collapse without warning following the cardiac arrest, and unfortunately dying before paramedics could arrive at the scene. Although this is a TV soap, the circumstances ring true with real life events for over 140,000 people each year in the UK.
Explaining Cardiac Arrest
Cardiac arrest is an electrical problem in the heart which stops it from supplying the body with oxygenated blood. This can affect anyone, at any age and at any time. The only way to save the life of someone in cardiac arrest is by using a Defib Machine. When a Defib Machine is available, chances of survival climb above 75% compared to just 5% without.
As seen on the show, for many people who rely on the response of an ambulance within the five-minute window following a cardiac arrest is fatal.
Automatic Defibrillators for all environments
Suitable for schools, offices, sport centres, shopping centres and many more, Defib Machines provide lifesaving AED's (automated external defibrillators) throughout the UK for just £1 a day. For this price you will receive a fully serviced and maintained life-saving automatic defibrillator.
If you would like to know more about Defib Machines or how to protect yourself from the leading causes of death in the UK; cardiac arrest and sudden cardiac arrest, simply call us on 0800 0852 733 or email solutions@defibmachines.co.uk to speak to one of our experts.