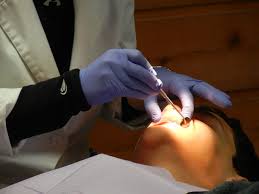 Dental Surgeries and Medical Centres at risk of SCA
In recent years the number of automated external defibrillators (AED) available around the country has grown significantly. Schools, sport centres and transport links have all become locations that have recognised the real risk of cardiac arrest and sudden cardiac arrest (SCA).
When a cardiac arrest occurs in a dental surgery or medical centre it is over seen by a medical professional who therefore has a duty of care and is required to be competent in the delivery of resuscitation. However a recent report found that the availability of AED's in dental surgeries to be 'unsatisfactory' with between 0.5% and 2.6% providing the necessary equipment and less than 0.3% of dentists have experience in treating a patient in cardiac arrest.
Prepare your SCA Response & Protect your Patients
In the recent ERC guidelines, dental surgeries and medical centres are specifically highlighted as special environments of cardiac arrest. When a cardiac arrest occurs in these environments early defibrillation is essential to ensure the survival of patients and staff members. Take a look at our affordable dental defibrillator rental packages.
Defib Machines want to make AED's available to all dentist's, dental surgeries and medical centres in the UK. Our full service and maintenance package starts from just £1 per day and provides piece of mind for you, your staff and your patients. For more information, please contact us online.
To find out more or to get a quick and easy quote call us on 0800 0852 733 or alternatively email us at solutions@defibmachines.co.uk.