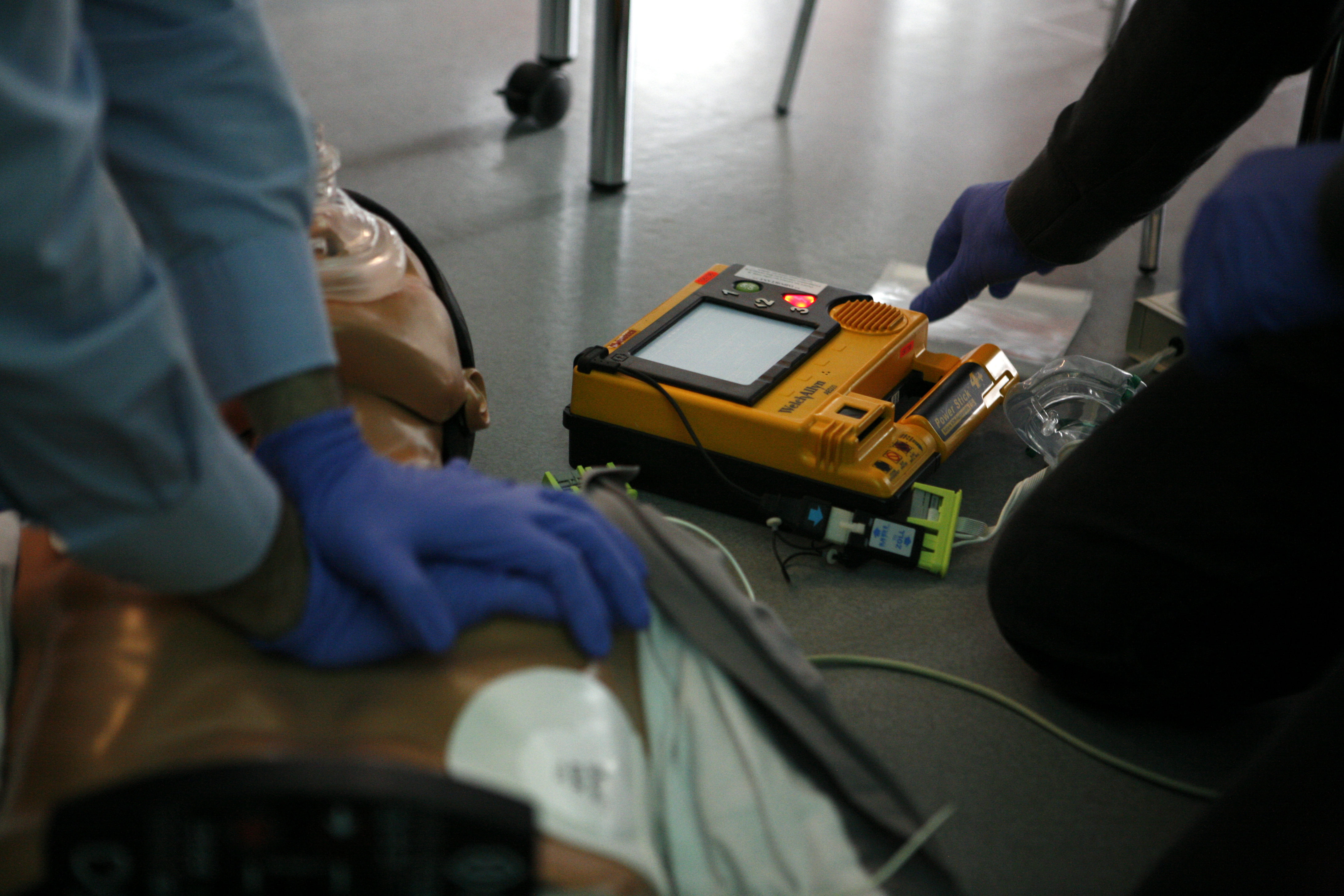 Most common places people have cardiac arrests
In the UK there are approximately 30,000 cardiac arrests outside of hospitals every year, making them a common killer. Due to the high statistic of sufferers, they are most likely to happen in busy public places.
Cardiac arrest happens when your heart suddenly stops pumping blood around your body, if this is untreated, it will lead to a fatality. However, by quickly giving the victim an electric shock through the use of an automatic external defibrillator (AEDs) you can more than double their chances of survival.
Where should AEDs be installed?
Ideally defibrillators should be easily accessible in any public space, however this isn't always the case. Studies have identified particular locations that people are most at risk. In order to boost survival rates, it is important that responsible business owners install an AED in these areas. These include busy transport terminals such as train stations and airports, they are also crucial in large venues such as concert arenas, sports stadiums and shopping centres.
Elderly people are more at risk of heart disease and illness; therefore they are often common occurrences in care homes. In order to ensure the highest standards of safety and support within a home, everyone should have easy access to an AED. Defib Machines offers special rental packages exclusive to care homes across the UK.
It is also imperative to install defib machines in gyms, swimming pools and sports venues. The potential for sudden cardiac arrest is increased as more people who may already be at risk for heart disease engage in exercise.
Costs for my business
An AED generally costs upwards of £1000 to buy outright, and this doesn't include servicing and repair costs. This can become very expensive for a small business, particularly if you need to purchase two or three.
Defib Machines offers rental packages from as little as £1 a day, or £1.50 over a 3 year rental period. This deal does not only cover the cost of the machine, but also includes a full annual service, maintenance, installation, signage, training, pad and battery management and a full replacement if the machine is activated.
If you already have a defibrillator, do not worry! We also offer a Buy Back Service where we will replace your old device with a new one and provide you with all of our maintenance and support services.
Contact us for more information
If you are interested in our defibrillator rental packages and offers please do not hesitate to get in touch. You can contact us online or call us free on 0800 0852 733.