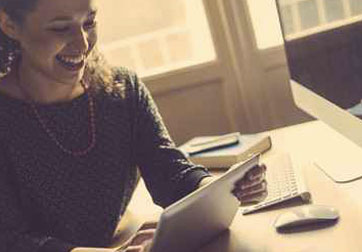 Become an Office Lifesaver with Defib Machines
Over 100 deaths occur each week at the workplace in UK, but yet only a certain number of offices recognise the need to have a defibrillator on location.
A common misconception is that in the case of a cardiac arrest, performing CPR until an ambulance arrived would be sufficient, however sadly this is not the case. If somebody collapses and is not breathing normally and not responding a defibrillator must be retrieved immediately.
Defibrillators for Offices from Defib Machines
A shock must be provided within 5 minutes to provide the best chances of survival if a person is experiencing a cardiac arrest. If only CPR is available a persons chance of survival drops from over 80% to only 5%.
As ambulance response times average 10 minutes, it is likely there would be little to no chance of a successful resuscitation once ambulance services arrive.
Defib Machines specialize in providing offices and professional services with fully serviced and maintained defibrillators.For just £1-a-day your defibrillator can be installed, serviced, maintained, replaced if needed and kept in the best working condition. Take a closer look at our full price guide on defibrillators.
Training, often a costly add-on to the purchase of a defibrillator, is included in the £1-a-day cost. Our training provides people with a full understanding of how defibrillators work, how to identify a cardiac arrest, the procedure to follow and how to effectively use a Defib Machine to save a life.
Contact Defib Machine for Office Defibrillators
Training is available to any staff members who require it or would like to know how to use a defibrillator for their own personal knowledge. In doing so providing the chance for anyone to become an office lifesaver!
If you would like to find out more about our training, full service and maintenance package or about automatic external defibrillators from Defib Machines call us free on 0800 0852 733. Alternatively you can contact us online and one of our friendly staff members will get back to you soon.