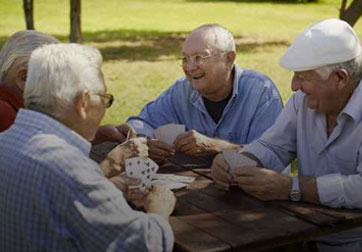 Automatic External Defibrillators for Care Homes
Cardiac arrest incidents can take place at any place and at any time. Defib Machines understand that an emergency situation can strike at any moment and having a defibrillator nearby is essential.
Defibrillators are an essential tool when somebody experiences a cardiac arrest, and are a necessary feature for gyms, swimming pools, health clubs, business premises and other public areas. Defibrillators are a highly-important addition to care homes, where the likelihood of cardiac arrest is high due to the number of elderly people living there.
We are proud to provide reliable automatic external defibrillators for care homes here at Defib Machines.
Defibrillators in Care Homes from Save Lives
Defib Machines provides care homes with automatic external defibrillators so that they are equipped to perform resuscitation when cardiac arrest occurs.
It is highly important that care homes provide the highest levels of care and protection to their residents and staff. Therefore, having an automatic external defibrillator onsite is extremely important.
Despite not being a legal requirement, it is still morally significant to have an automatic external defibrillator present in a care home – and therefore your defibrillator should also meet the correct regulations.
Defib Machines can provide on-going service and maintenance checks to your automatic external defibrillator, even if it has not been purchased from us directly. We also offer free health checks for your defibrillator.
We understand that not all automatic external defibrillator come with an ongoing service and maintenance service. Therefore, you can request that Defib Machines service your defibrillator to ensure you can rely on your machine during an emergency situation.
You can choose to replace your defibrillator after 24 months if it hasn't been used so that you can be confident that your defibrillator is new and up to date.
A defibrillator is an essential tool that can save somebody's life if they've fallen victim to cardiac arrest so it should be in excellent working order.
Here's a helpful guide explaining the full cost of owning a defibrillator.
Order an AED for your assisted living facility
If you would like to purchase an automatic external defibrillator from Defib Machines, find out the price of defibrillators, ask us about our service and maintenance checks or simply find out more information about our machines, then please contact us online or speak to a member of our team directly on 0800 0852 733.