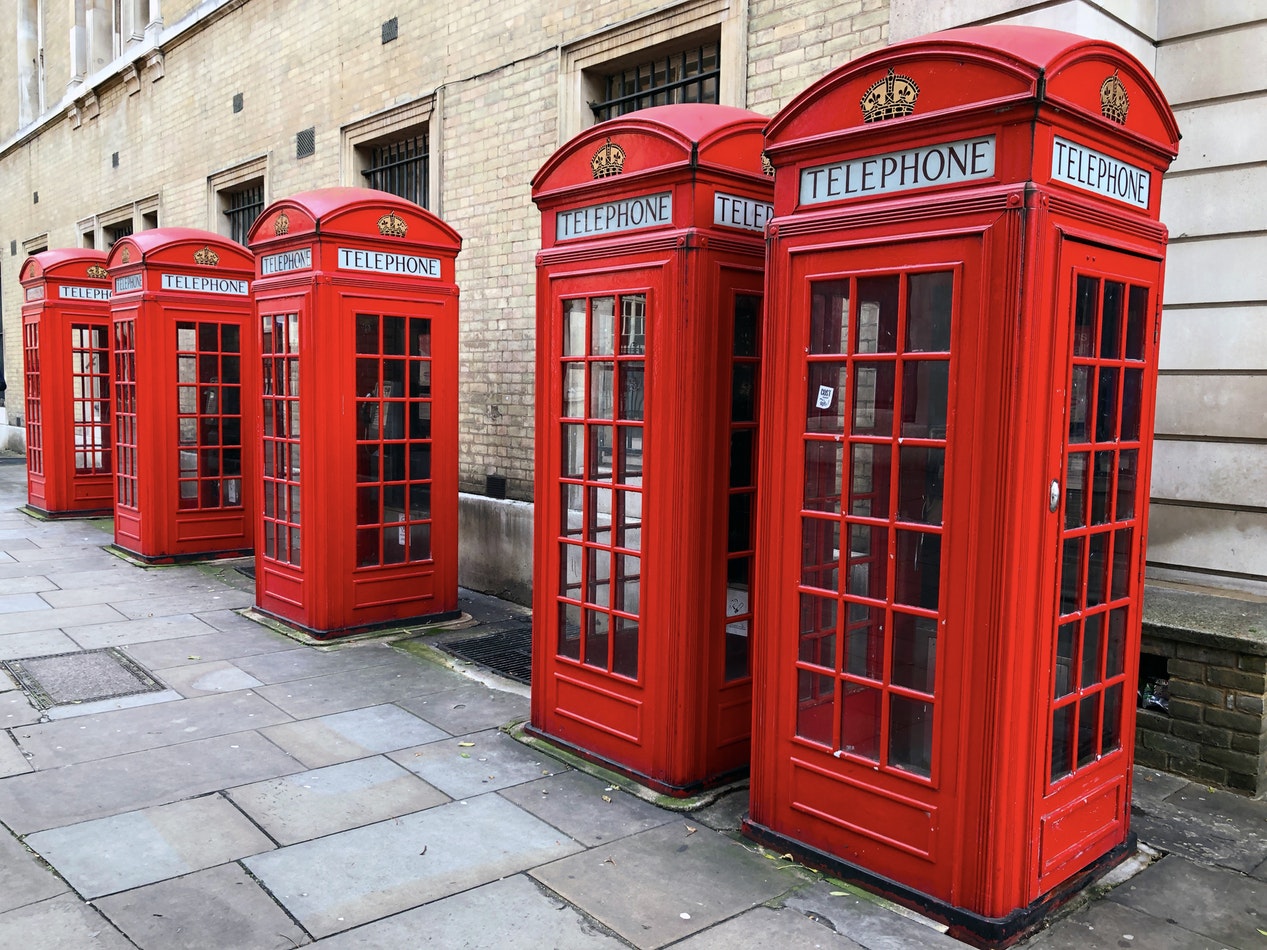 5 alternative uses for a red phone box
Distinctly British, the red telephone box is an iconic structure dating right back to 1936. But, with the modern-day mobile, the phone box no longer has much practical use.
Nevertheless, many people are transforming the disused boxes. Recently, phone giants BT created the Adopt a Kiosk scheme, where thousands of phone boxes across England are up for adoption for communities.
At just a small cost of £1, Brits can turn the instantly recognisable symbol of British history into their own lease of life. From libraries and cake shops to lifesaving defibrillators, new innovations are being created across the country every day.
So, with this in mind, here are some quirky and alternative uses you can create in your local red phone box!
Lifesaving defibrillator
Turn your phone box into a lifesaving machine, by converting it into a public access defibrillator.
In the UK, there are over 30,000 cardiac arrests a year outside of hospital. If a person suffers from a sudden cardiac arrest, the use of defibrillation within 1 minute of the victim collapsing will increase their survival rate of 90%. With such a huge number of statistics showing the risks of a SCA, it's all the more reason defibrillators should be more widely available to the public.
BT and The Community Heartbeat Trust are working together to help communities turn their adopted telephone boxes into local medical centres, by using them as homes for Public Access Defibrillators. BT will provide free electricity for the first 7 years of the scheme, for all CHT projects. Find out more about how you can convert your phone box into an AED.
Miniature Coffee Shop
Although it may seem like a small space, a phone box can make the perfect coffee shop. Many have already taken on this idea, installing a coffee machine and selling drinks, tea, cakes, milkshakes, sandwiches, pastries and more to passers-by. Your creativity isn't limited, so be as inventive with your new coffee shop venture as you like!
Card Machine
Cards and contactless are slowly eliminating the use for cash, however many businesses are still cash only and if you're a cash over card person, a card machine is vital! A phone box offers the perfect space to implement a machine, especially if there's none close by. With a door behind, it's a safe way for people to take out money.
A red recycling centre
Public bins are dotted all over villages, towns and cities, with people piling their plastic and paper amongst other amounts of rubbish. So why not contribute to the environment, by turning your local phone box into a recycling centre? Turn each door into its own recycling category and create a dispenser for the public to use!
Vending machine
With many iconic phone boxes being put to good use, let's not forget you can make them as fun as you want! Nightclubs, shops, libraries, and more have all been invented through recycled phone boxes, so there is no limit to what you can do!
Learn More about the BT "Adopt a Kiosk" Scheme
Perhaps you live in a rural area where it is difficult for emergency services to reach in a short time? Converting your local red telephone box into a defibrillator station could potentially save the lives of cardiac arrest victims that would have otherwise not have got the required attention in time. If there is already a defibrillator in your local area then there are plenty of other uses for these red telephone boxes, both creative and practical. Want to learn more about the BT Adopt a Kiosk scheme? Click here.
Want a Phone Box Converting into an AED?
Defib Machines provide a defibrillator rental service for businesses and local communities, for as little as £1 a day. Prevent the loss of life in your workplace with a fully inclusive rental service.
If you would like more information, call us on 0800 0852 733 or send us an email on solutions@defibmachines.co.uk.