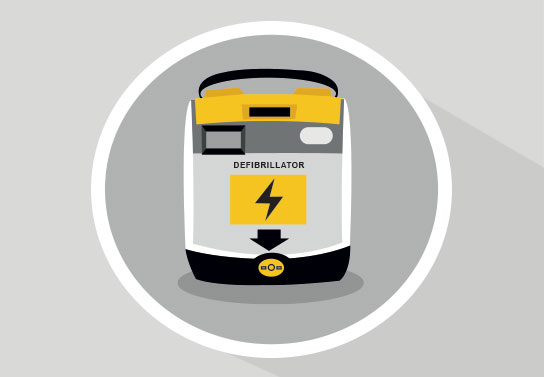 Specialist Defib Suppliers for the Construction Industry
The construction industry is one of the prominent sectors identified by health and safety advisors and the BHF (British Heart Foundation) as a higher risk of cardiac arrest in the workplace. It is recommended to keep an automatic defibrillator on site in case of an emergency. This would allow for the correct reactive care to be provided should a cardiac arrest occur. Construction industry workers are entitled to expect the utmost level of health care to be provided by their employers, and having the ability to administer guideline resuscitation is imperative to this.
Defib Machines can provide AEDs (Automatic External Defibrillators) for immediate access within a construction environment. Our AEDs are easy to use and fully automatic, meaning they can be used by people without any prior training.
For more information on our automatic defibrillators for the construction industry or to enquire about an installation, fill in our enquiry form below or contact us on 0800 0852 733.