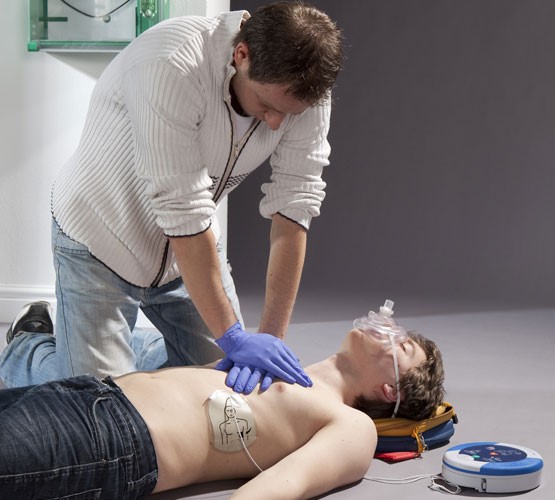 When Not To Use A Defibrillator (and when it's o)
A defibrillator can save lives when used properly. If a person is suffering from sudden cardiac arrest, an AED can dramatically improve their chances of survival.
At Defib Machines, we offer rental packages on some of the most advanced AEDs available. Our rental packages also include training sessions, maintenance and replacement schemes. We are dedicated to helping our clients feel confident in using an AED should an emergency occur! To find out more about our rental schemes, call our team today on 0800 0852 733.
When is it safe to use an AED?
AEDs are designed to only release shocks when a person is suffering from sudden cardiac arrest. They detect the irregular electrical impulses of the heart, and when used correctly, can help shock it back into a steady pace. If you suspect that a person is suffering from sudden cardiac arrest, a defibrillator should be used straight away!
When is it Not Safe to Use an AED?
Do not use an AED if the person is lying in water, covered in water or their chest is too wet from sweat.
Do not place an AED pad over a medication patch or over a pacemaker.
Do not use an AED on a child younger than 12 months without adequate training.
Do not use adult pads on children under 8 years of age, unless there is no access to children's pads.
Rent a Defib & Get Staff Training for Just £1 a Day
If you are looking for a defibrillator for your business or property, why not consider Defib Machines? For as little as £1 a day you can receive a full service, staff training, maintenance and battery management. It's also becoming increasingly commonplace among landlords to opt for AED property management contracts.
If you would like to find out more regarding any of our products and services, please do not hesitate to get in touch. You can call Defib Machines directly on 0800 0852 733 or enter a few details to contact our team online.