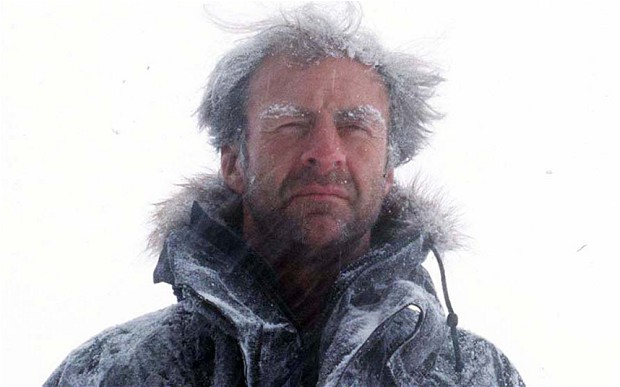 Saving Sir Ranulph Fiennes
Described as the worlds greatest living explorer, Sir Ranulph Fiennes has faced numerous life-threatening scenarios throughout his adventures.
A national treasure and a household name around the globe, Fiennes is synonymous with fitness and stamina. However, as is well documented, sudden cardiac arrest (SCA) can strike anyone at any time at any age, and in this instance Sir Ranulph Fiennes became the victim.
Aboard a flight travelling from Bristol airport to Edinburgh, the renowned explorer suffered a SCA. Airport firefighters were called to the scene and were able to revive Sir Ranulph Fiennes using a defib machine.
Promoting AEDs to Help Save more Lives
Following a full recovery, after admittance to Bristol Royal Infirmary and under going a double heart bypass, Sir Ranulph Fiennes has become an endorser of the need for automatic external defibrillators and there readily availability in case of emergency.
Going forward, Fiennes announced that an AED will be a vital part of the team kit in all his future explorations. The ease of use of these devices can give Fiennes the peace of mind that his team members would be able to use the machine even without training. Defib Machines provide a range of AEDs.
People are becoming increasingly aware of the need for Defib Machines, but can be deterred by the high cost of between £1000 and £1500. At Defib Machines we think that cost should not stop people having access to a defibrillator in case of an emergency. For £1 a day, less than the price of a coffee, you can have a defib on your premises; a full service and maintenance package; demonstration of how to use the machine; training guide; and installation. Learn about our AED rental packages.
To give the best protection to yourself and others from the UK's biggest killer, call us on our Freephone number at 0800 0852 733 or email us on solutions@defibmachines.co.uk.