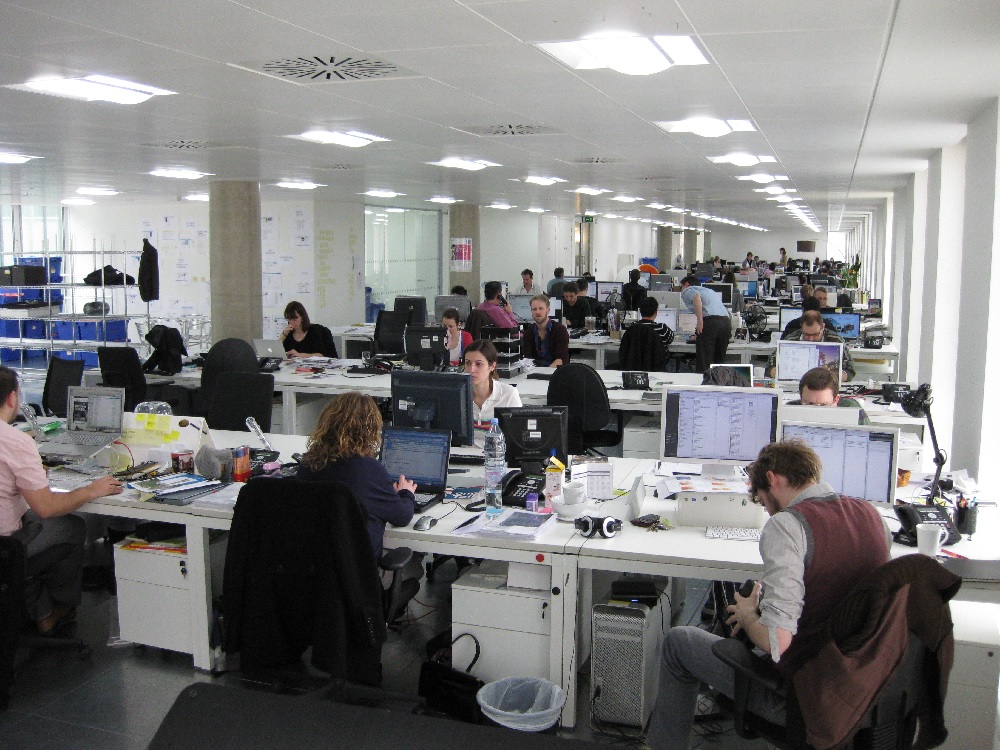 Make your workplace safe with Defib Machines
Awareness of the important role that defibrillators play in an emergency and the need for immediate access to them has increased significantly over recent years. However, with over 100 deaths each week in the UK workplace there is still far more that can be done.
In a recent survey by the Institution of Occupational Safety and Health (IOSH) it was revealed that more than half of UK businesses do not have an Automated External Defibrillator (AED) located on the premises. By investing in a workplace defibrillator you can make your company safer for your employees and customers.
Are Workplace Defibrillators Mandatory In The UK?
Having an accessible defib machine on site provides needed protection to your workforce and visitors from cardiac arrest. Whilst currently there is no legislation enforced for UK businesses to have an AED on the premises, Real First Aid suggests there could be liability in negligence for failing to take appropriate safety precautions, particularly in areas such as gyms, offices and construction sites where someone suffering a heart attack is more likely.
How Much Does It Cost To Fund And How Do I Get A Defib In My Workplace?
Defib Machines provide a cost-effective way of protecting your workforce. For just £1-a-day you will receive a fully serviced and maintained machine.
Purchasing defibrillators can be a potentially expensive process, especially if more than one is needed. With training costs, installation, pad and battery replacement, servicing, call-out's, maintenance, repairs and finally device replacement the device can end up being a very costly investment. However, with a Defib Rental Package for your workplace, you can benefit from all the above services for just £1-a-day with the Defib Machine service. Learn more about how much a defib would potentially cost. Alternatively speak to a specialist advisor on 0800 0852 733 or order your defibrillator online now.
How Do I Use an AED?
All defibrillators come with training for anyone wishing to be involved, provided by one of our qualified engineers, which is included in the £1-a-day cost. Every 24 months going forward we also provide refresher courses for staff.
Defib Machines specialise in the supply of fully automatic defibrillator machines which need minimal human intervention. Once the pads have been put on the patient the device will conduct a full ECG, evaluate the findings and diagnose the condition, all within a matter of seconds. The machine will announce if a shock is needed or not, which can only be provided if it is needed, and the machine will do this itself. This means you never have to worry about the machine being used incorrectly or at the wrong time.
Every minute that passes after a cardiac arrest sees the patient's chances of survival drop by 10%, with a shock recommended to be provided within 5 minutes for the best results. Sometimes the emergency services are unable to reach a destination straight away, so it is up to you to save a victim's life with an AED from Defib Machines.
Provide Your Workplace with a Defib Machine
Installing an AED in the workplace allows for immediate and appropriate action to be taken in case of an emergency. To find out more about the suitable package for your workplace call one of our specialists on 0800 0852 733 or get in touch online and a member of the team will be in touch with you shortly.
If your business is situated across multiple locations, Defib Machines can tailor the perfect multi-site defibrillator contracts.