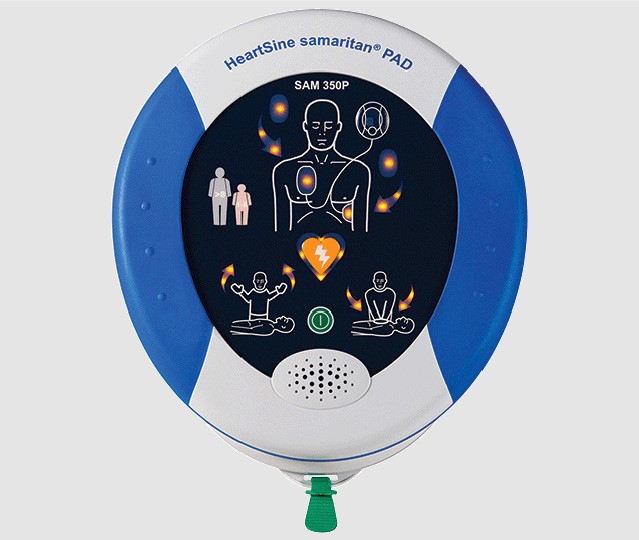 How long do defibrillator batteries last?
Defib Machines provide a repair and maintenance service that ensures defibrillators are in perfect working condition at all times. Regular check-ups are an easy way of making sure the defibrillator's battery isn't close to running out.
Most batteries will have a replacement date and should be changed before then to make sure there are no issues in the future.
Check The Battery Replacement Date
Our defibrillator rental packages include a number of benefits, including full training and installation. From just £1 a day, you will receive a brand-new Defib Machine, onsite health checks and pad/battery management. A defibrillator needs to be consistently maintained as emergency situations can take place at any time.
A cardiac arrest can strike at any time and in any place so it's important to be prepared. If a defibrillator is found and effectively used within 3-5 minutes of a cardiac arrest, then the chances of survival increase from 6% to 74%.
Defibrillators are essential additions to all public spaces and private businesses, particularly gyms, sports centres, care homes and places of education.
On Site AED Health Checks
Defib Machines' latest recommendation is the HeartSine Samaritan 360p AED after carrying out extensive research. This model is reliable, easy to use and requires no training for the person needing to operate it. Our onsite health checks ensure the battery is replaced whenever necessary in the HeartSine Samaritan defibrillator.
Once you've found the package that suits your specific requirements, you can order a defibrillator online today with Defib Machines. It's so easy, simply enter your details using our order form and buy a life-saving defibrillator.
Ask Defib Machines To Check Your Batteries
For specialist advice and guidance from our specialists, please get in touch with a member of our team today. Learn about Defib Machines defibrillator costs.
We can help you to choose the best package that suits your needs, whether you're a private business owner or a member of a local authority. Speak to us today by calling us on 0800 0852 733 or by contacting us online.