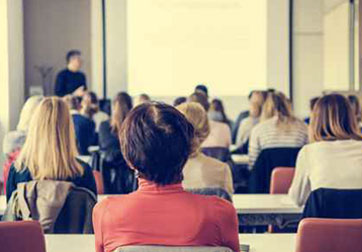 The DoE encourages all schools to obtain a Defib Machine
In 2015 the DoE issued two important documents: A guide for schools on Automatic External Defibrillators ("the guide"); and statutory guidance on supporting pupils at school with medical conditions ("the statutory guidance".)
In meeting their legal responsibilities and making arrangements based on good practice, appropriate authorities must have regard to the statutory guidance when carrying out their statutory duty.  It should be noted the statutory guidance also applies to activities taking place off-site as part of normal educational activities, for example school trips and sporting activities.
Governing bodies must ensure that their arrangements are sufficient to meet their statutory responsibilities and should ensure that policies, plans, procedures and systems are properly and effectively implemented. The policy should set out what should happen in an emergency.
Specifically on defibrillators the statutory guidance advises schools to consider purchasing a defibrillator as part of the first aid equipment; that quick action (in the form of early CPR and defibrillation) can save lives; and that modern defibrillators are easy to use, inexpensive and safe.  Furthermore that they are safe to use for all those concerned.
The guide quotes 2014 research of an individual's chance of survival following a cardiac arrest, showing that survival rates decrease by 7-10% for every minute of delay in commencing treatment.  Lack of blood circulation for even a few minutes may lead to irreversible organ damage – including brain damage.  Early intervention by bystanders, says the guide, even those with little or no first aid training, can buy time until professional help arrives and improve the chance of a successful outcome.
The guide goes on to confirm that modern AEDs are inexpensive, simple to operate and safe for users.  Voice prompts guide the user through the entire process from when it is first switched on; and a defib machine undertakes a full analysis and administers (without any action from the user) a shock only if one is required.
The, four-step "Chain of Survival" of course includes early defibrillation:  the guide makes it clear that this is a vital link in the chain; that anyone is capable of delivering it; and the sooner it can be administered, the greater the chance of survival.
Why the DoE encourages all schools to have a Defib Machine
In addition to school use, the guide is also for holiday and out-of-school providers. Location is an important issue the guide advises that a defibrillator should be situated no further than a maximum of two minutes' brisk walk from the areas where they are most likely to be needed. This, says the guide, may include sports facilities and play areas (physical activity is linked to an increased likelihood of cardiac arrest), as well as the routine locations of any pupils or staff known to have an existing heart condition.
Of course it may be helpful if they are kept in a specifically designed wall mount; and all wall brackets should be clearly marked using a standard sign for AEDs. Defib Machines signs also cover the guide's recommendation to advise of the Chain of Survival and the need to call 999 and then administer CPR.
For sporting events or other situations where it may prove useful to temporarily relocate the defibrillator, the guide suggests a carry case (which Defib Machines always include) or a spare defibrillator for school trips.
In relation to training the guide states that AEDs are designed to be used by someone without specific training and in order to meet statutory obligations, it should be sufficient to circulate the manual to all staff and provide a short awareness briefing session (always provided by Defib Machines on installation and whenever necessary thereafter.)  Schools may want to use the awareness briefing as an opportunity to raise awareness of the AED in schools generally and promote its use should the need arise.
The guide says that schools may wish to consider raising AED awareness generally across the entire school community to ensure that there is a greater likelihood of being able to assist someone suffering a cardiac arrest in time to save their life. The guide says that one way that this might be done is through PSHE, which all schools should provide as part of the curriculum.
Maintenance of the defibrillator requires, says the guide, schools to ensure that they have in place a procedure for AEDs to be checked for warning signs on a regular basis.  The Defib Machines Health Check Sheet provides for this.
Appropriate arrangements must also be in place for annual checks to ensure that the AEDs are functioning correctly.  Defib machines are exchanged without cost if any fault is suspected or the defibrillator is used; and in any case there is an onsite Defib Machine Technician Health Check every 18 months, at no additional cost.
In endorsing the recommendation of The Resuscitation Council (UK), the guide says that particular care should be taken to ensure that defibrillators are tested and maintained regularly and replaced at the end of their anticipated service life; therefore defib machines are replaced without cost in such circumstances.
Contact Defib Machines for AED Defibrillators
If you're looking to get a defib machine installed for your school, or any professional or medical environment, get in touch on 0800 0852 733 to speak to a member of our friendly team. Alternatively you can leave your details on our contact us page or email at solutions@defibmachines.co.uk.
Consider the cost if you buy a defibrillator online.