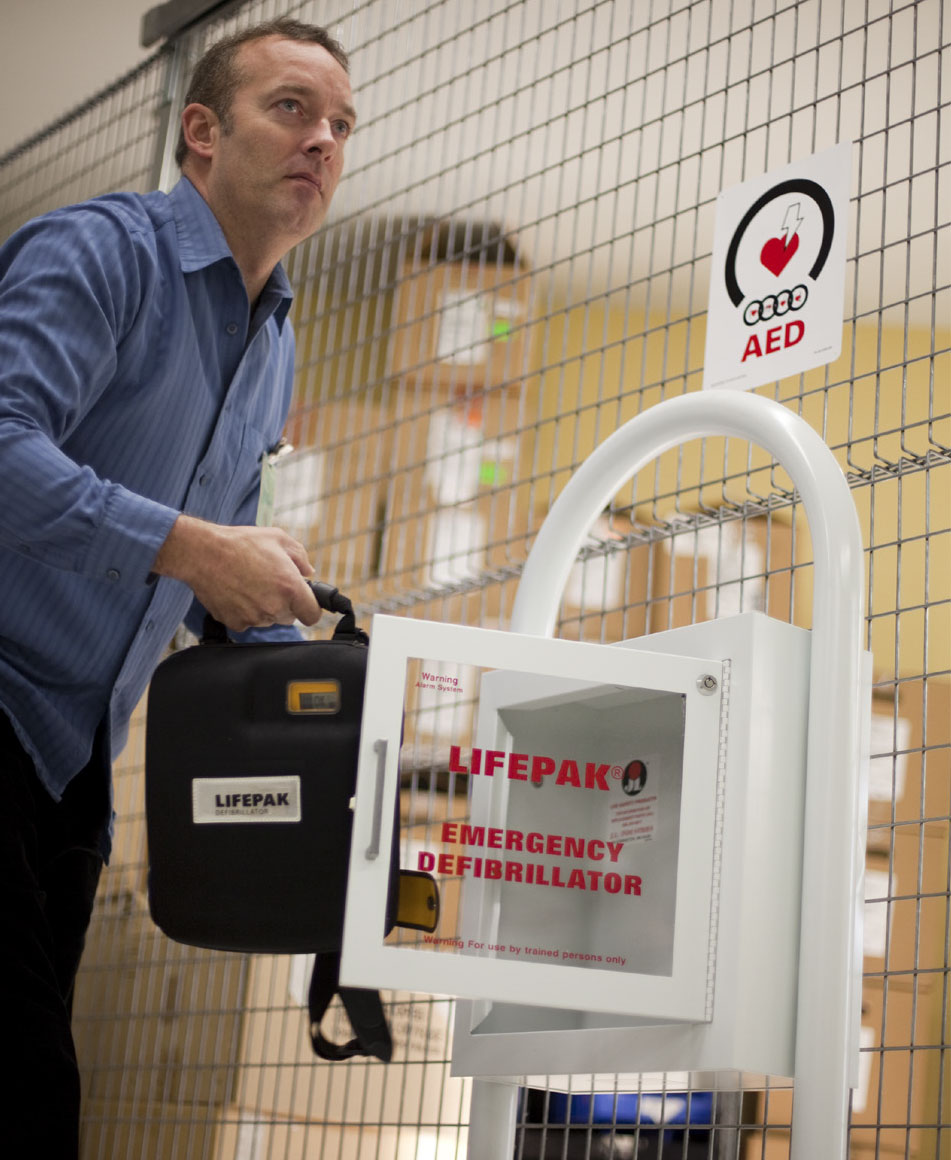 Defibrillators and First Aid at Work: How the changes affect you
Throughout the UK there are more than 100 deaths each week in the work place from cardiac arrest. An astounding figure that has recently taken the attention of the Health, Safety and Environment (HSE). So much so that the use of defibrillators has now been added to the First Aid at Work syllabus.
As of the start of 2017, all First Aid at Work (FAW) and Emergency First Aid at Work (EFAW) courses require all workplace first aiders to be trained in the use of Automated External Defibrillators (AED).
Changes to the First Aid at Work syllabus
This revision to the syllabus follows updates to the Resuscitation Council Guidelines on cardiopulmonary resuscitation (CPR) in October 2015 highlighting the important role that defibrillators play in the successful resuscitation of someone who has suffered from a cardiac arrest.
AEDs play a vital role in drastically improving a casualty's chance of survival after a cardiac arrest, the UK's biggest killer. Having a defibrillator immediately available can increase someone's chances of survival to over 85%, compared to 5% without one.
With advances in technology and user friendly processes designed to be used by anyone, defibrillators are easy to use and much less complicated than people first imagine.  There is no 'crash cart', no ECG reader and no paddles to rub together and scream "CLEAR". All that is needed is to place to sticker like pads onto the person's chest and step back.
Rent an AED from Defib Machines
Defib Machines provide free training and refresher AED awareness training courses to bring your first aiders up to speed with these changes. For a £1-a-day you will also receive a full service and maintenance package, installation, signage, replacement device if needed, pad and battery management and more. If you're interested in buying a defibrillator, investigate for yourself how much a defibrillator costs.
To find out more about changes to the First Aid at Work syllabus, defibrillators or our £1-a-day all-inclusive defibrillator packages contact a member of the team on 0800 0852 733 or contact us online and a member of the team will get back to you as soon as possible.