Buy Back Service
We are passionate about defibrillators working when called upon. As many machines across the country have become outdated and have not received the professional care required throughout their life, they can fail when needed most. In our eyes this should never be the case.
Defib Machines provide an exclusive Buy Back service. We will pay up to £250 for your old AED (Automatic External Defibrillator) and replace it with a brand new model. The new defibrillator machine will benefit from a full professional service and maintenance cover from £1 per day. With regular health checks and a full replacement service you never have to worry about your defibrillator again.
Arrange a Defibrillator Buy Back Service
Once the new machine is installed, you will receive all the benefits of the service and maintenance package, including installation, full signage, regular health checks and training. For more information on our Buy Back service, you can get in touch with us on 0800 0852 733 or contact us online.

Full Service & Maintenance

Full Service and Maintenance

18 Month Replacement Option

Dedicated Account Manager

Wall Bracket

Installation

Hard case, Live Pads and Resus Kit
No Training Needed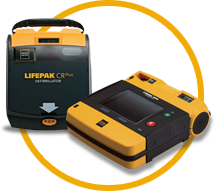 MACHINE OF CHOICE FOR THE UK AMBULANCE SERVICE

Available from £1 per day

Fully Automatic