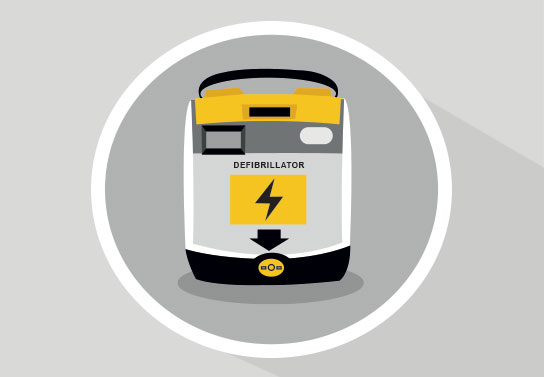 Specialist Defib Suppliers for Gyms & Health Clubs
With members regularly pushing themselves to their physical limit, there is an increased chance of cardiac arrest in Gyms and Health Clubs. With the heart under increased levels of stress, it is recognised there is a real risk of Sudden Cardiac Arrest (SCA). Following an influx of defibrillator machines installed in gyms around the country, there is now an expectation that gyms are a 'Heart Safe' location where an AED (Automatic External Defibrillator) is immediately available with trained staff to administer emergency treatment.
Defib Machines provide gyms with specifically designed packages for their needs. These fully serviced and maintained AED's are installed in the best locations throughout gyms, health clubs and other leisure facilities for instant access in an emergency. Training, signage and regular health checks are all included in the package.
For more information on our automatic defibrillators for gyms and health clubs, or to enquire about an installation, fill in our enquiry page below or contact us direct on 0800 0852 733.